Fårup Sø Camping welcomes you to the lovely swimming pool with areas suited for children and adults alike, 2 waterslides and a hot tub with room for 8 people. The pool area is in a sunny area, so everyone can have fun in the sun the whole day! The pool is of free use to for all guests of the campsite. The water in our pool is always heated. Please note that children must always be with an adult when playing in the water.
Always heated to a minimum of 25 degrees celsius
FREE for all overnight guests
Separated children and adult areas
Opening hours!
Basically, the pool is open on weekends in low season, the holidays and the whole high season.
Opening hours:
In the low season:
10-19
In the high season:
10-20 as well as adult swimming 9-10 am The pool is now closed for the season.
It opens again in may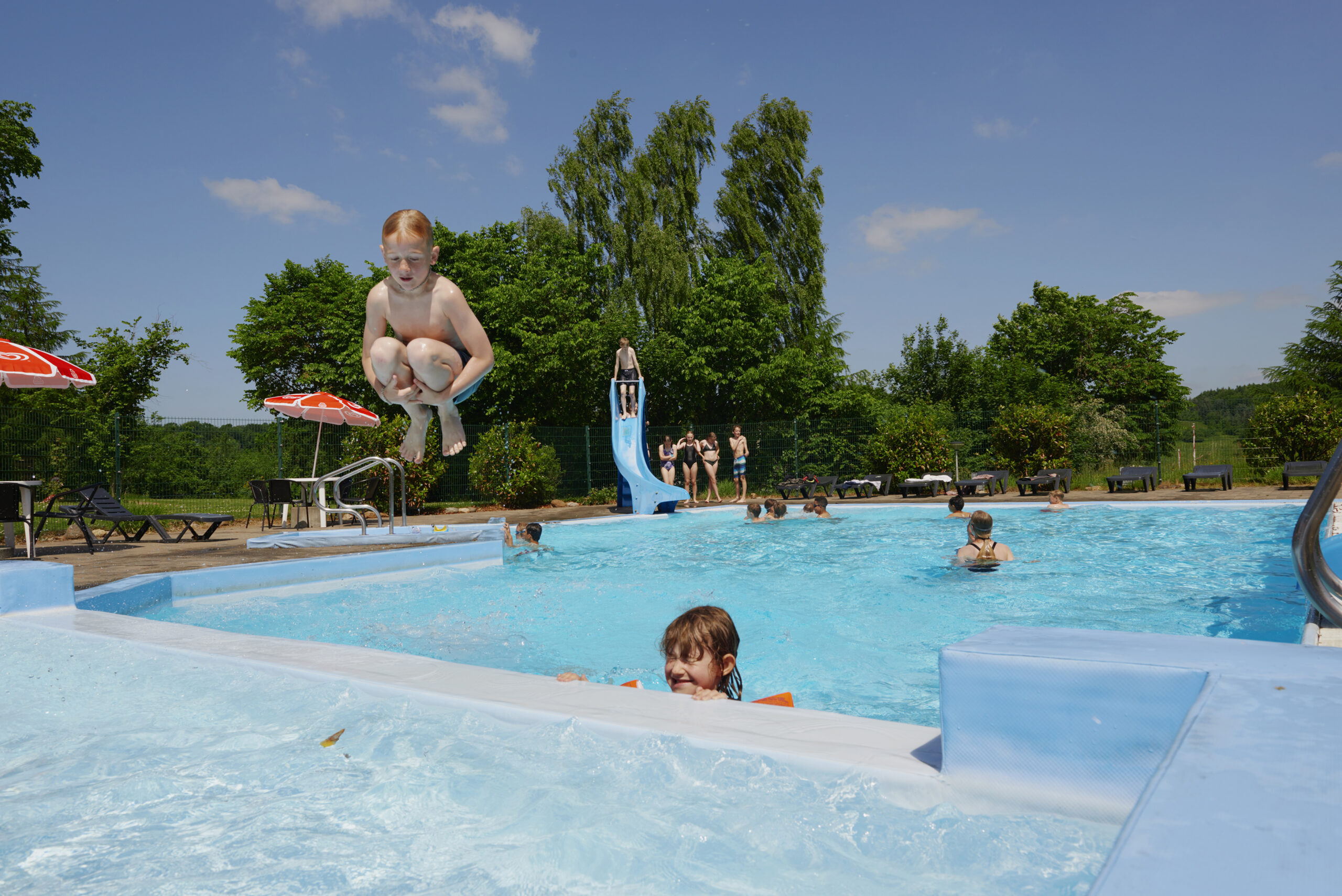 Once a week we'll turn up the music…
AND HOST A POOL PARTY
We host a pool party once a week during the school's summer holiday. We'll play all the popular songs and have fun competitions!
Hot tub with room for 8 people!
Enjoy your vacation in our heated outdoor spa. The tub will automatically start bubbling every 10 minutes. The opening hours are the same as the pool and the hot tub is also free.